Frequently Asked Questions
Please always check with the wedding couple for accommodation, some couples book out all the accommodation and allocate people to cottages and some only book the Hall and leave guests to book the cottages themselves, in that case please come to us to book.
Yes we have a card machine which accepts contactless and apple/android phone pay too.
Yes we have a large car park next to the hall. If you are staying in the accommodation here we please ask that you park in the allocated spaces infront or by the cottage you are staying in. For day guests the car park next to the hall is available for you to park in all day and evening.
We suggest that the best possible way for taxi's is to google local taxi firms 2 days before the wedding and get them booked in, taxis can come and go and we would not want to give you any numbers if they may no longer be in business by the time the wedding comes around.
No, we have a fully licensed bar and we keep the prices as low as possible so you can all have a good time! If you are staying in one of our cottages you are more than welcome to bring alcohol but this must stay within the cottages.
Pets are welcome in our pet friendly cottage Turpin, this is something best discussed with the wedding couple to make sure they are okay with this. Pets are welcome in the Hall, please just check with the couple beforehand.
Yes the hall has disabled access all the way from the car park up the the doors with disabled toilets. The cottages have disabled access with disabled toilets and wet rooms.
Yes we have a toilet basket in each toilet for Men, Women and Disabled.
Yes when you first walk through the front doors the the left is a coat cupboard for anyone to use with space for umbrellas, or if its raining and you don't have umbrellas we have spare in there.
We keep our bar prices as low as we can.
Address: Thief Hall, Thornton-Le-Moor, Northallerton, DL7 9EH. 
Postcode for your sat nav: DL7 9EH
From the A168 (Thirsk or Northallerton) turn into Thief Hole Lane, drive past Thief Hall on your right to the bottom of the Hill and you will find the car park on your right.
From Thornton-Le-Moor, out of the village into thief hole lane, round the bend with the car park first on your left.
Thirsk - 5 Miles
Premier Inn, The Golden Fleece, The Three Tunns
Northallerton 4 Miles
Allerton Court Hotel, The Golden Lion, Station Hotel
There are many more if you have a look onto Booking.com
Yes we have free WiFi in all the cottages and the Hall for all guests.
Thief Hall is a barn conversion restored in stunning style, offering a blank canvas venue with open beams and a clean modern finish. The venue is surrounded by the beautiful countryside of North Yorkshire, the perfect backdrop for your special day! Included with the venue you will receive:
Exclusive 3 day hire
Accommodation for 2 nights for 26+ guests
4 cottages with hot tubs
Wedding planning support throughout with coordination on the day
Fully licensed to hold civil ceremony weddings
Fully stocked and staffed bar
Outdoor Weddings available
No restrictions or stipulations
Tables, chairs, linen and more!
Marquees Permitted
"We had our wedding at Thief Hall and it was perfect right down to the last detail. The entire team at Thief Hall are amazing! Thank you so much for an unforgettable weekend!"
- Wayne & Louise Morton
"We have had the most wonderful time here, celebrating our wedding! Everyone has been fantastic and the cottages are utterly stunning; everyone of our family and friends loved it. Thank you so much for making our wedding so special!"
- Danielle & Steven Bell
"I don't know where to start!! The most perfect venue for our wedding! A total blank canvas to work with and so much scope to make your wedding personal!"
- Lizzie James
"What can we say! Jess and Phil are outstanding! The attention to detail, support and service from the day we booked 18 months ago right up until now has been faultless."
- Dan & David Whitelock
"OMG! Me and Ollie have had the best wedding ever, you have made it just perfect. Jess and the team, we could not have asked for more. Thank you se very much from the bottom of our hearts. All of our love and thanks xx"
- Ollie & Chelsie Anderson
"To Jessica, Katy and all the amazing team, Thank you so much for all of your help to make our wedding day so special! You helped everything flow so smoothly and couldn't have been more helpful and attentive. All our guests loved a Cottages and it made such a difference celebrating with everyone together all weekend. Thief Hall is a really stunning venue and you and the team do an amazing job making the wedding is truly spectacular for everyone. Thank you for all your hard work"
- Caroline and Paul
"To Hannah and Jess, Thank you very much for everything. Our wedding couldn't have gone any smoother, there wasn't a single hair out of place you were amazing. Everyone of our guests complimented on the venue and the way everything was arranged and organised. This weekend has just been magical. We are both still on cloud nine. It has been a photo of a wedding from start to finish. A big massive thank you to Jessica, you are a dream. You have made this weekend the happiest of our entire life. You are a superstar, Hannah, you looked after Stevie and I from start to finish, we couldn't have asked for a better wedding planner. You kept me calm throughout the day and always check that we had everything in hand. Once again thank you for the special weekend/wedding day XXX"
- Debbie and Stevie
"Jessica and all in the amazing team at Thief Hall, what can we say? Thank you so much for an amazing weekend. Our wedding was everything we dreamed of and more. You guys were amazing from start to finish & we can't thank you enough. For such a popular venue with weddings more weekends and mid-weeks you do everything to make the bride and groom feel so special. There were so many extra thoughtful touches that made the weekend so special. Jess, You are some kind of wizard in keeping the day running so smoothly and thinking of things that we completely over looked. Our guests had the best day yesterday and those staying in the cottages and glamping tents all said how wonderful everything was. The welcome hampers are a lovely touch. We can't wait to come back and perhaps have a slightly more relaxed stay!  Thank you SO SO much!!!!"
- Gavin and Helen
"Thank you so much for all the hard-work over the last 9 months and for always being there for us with any query or question we had! This weekend has been a dream come true (a wacky very colourful dream but a dream of ours!) and your "blank canvas" made the perfect backdrop for it all to take place! From dropping of car loads on the Thursday to supporting us on the Friday, from stealthily making out day run like clockwork to allowing us to stay an extra night on the Sunday to enjoy the beautiful sunset! you guys have all been amazing! We thank you all a million times over!"
- Sam and Will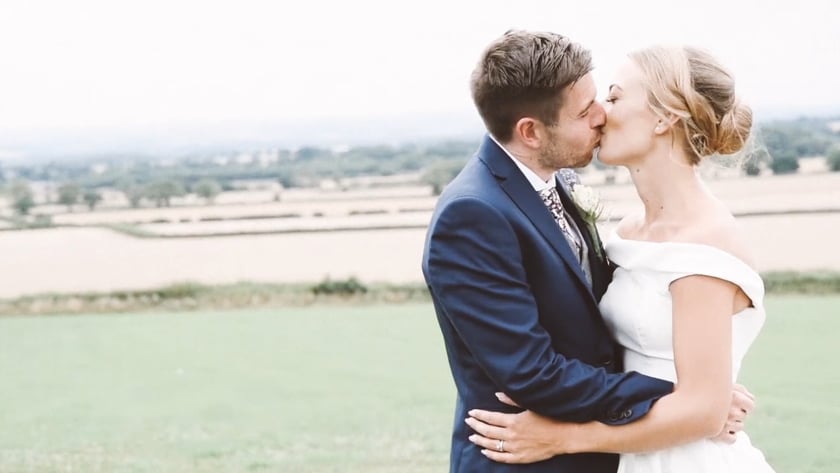 01609 801700
jessica@thiefhall.co.uk
@thiefhall   |   #thiefhall