Like everyone nowadays, we are always hoping for the news that weddings can go back to normal and larger guestlists are once more allowed. Until that news is announced though, we have been lucky enough to hold a handful of micro weddings and they have all been incredible! A smaller wedding doesn't mean you have to have any less of a celebration! We've put together a few tips and ideas to show how you can still make your special day as big as you imagined even with a smaller guestlist!
Throw Out The Rulebook:The first thing we recommend is to throw out the rulebook and all the old traditions you'd heard about weddings. You have both been thrown into a unique situation therefore it's time to create a unique wedding that fits the two of you as a couple and the current times we're in. As hard as it might be, try not to spend time going over what your wedding would have looked like with 100+ guests, sit down, start fresh and take ownership of your new exciting Micro Wedding! There are so many ways to still make your wedding intimate and personal and you might still be able to include some of your original plans/décor into your new plans.
Decor: There are so many ways you can decorate a venue to make both your ceremony and wedding reception room look like they were made to fit your Micro wedding. Choosing certain colours or bold shades and patterns can make your décor stand out and catch your guests's eyes. You could also hire love letters or flower walls which really fill a room and can create a centrepiece for the room too. Creating your own photo wall can fill the space and you could also include photos of the two of you and your guests which will add a lovely personal touch. Using tall centrepieces for your tables can also add height and close the room in again by drawing attention to the tables rather than the emptier spaces in the room.
Dance Floor: Even though your First Dance is the only dancing allowed at the moment, it might still be worth considering hiring a dancefloor. It might sound like money that could go to waste, but actually we've seen a dancefloor hired for the majority of the micro weddings we've had over the last couple of months and it really has made an impact. A dancefloor creates a focal point in the room and also adds to the mood lighting later on in the day. If you have hired a photographer for the day, it also makes the most gorgeous backdrop for your first dance when you are showing the photos to the guests who unfortunately couldn't be there after the wedding.
Draping: If your venue has a really tall or long room, using curtains or drapes to section off part of the room can instantly make the room feel smaller. It also creates a perfect background for photos which is always a bonus.
Food: You might have a larger budget per head now your guestlist is smaller. This could give you more scope for what you would like to serve as your wedding breakfast. If this is the case, consider choosing a menu that fills the table. This could include Afternoon Tea, Tapas Boards, Sharing Platters (providing that you only have one bubble seated per table) or even a carved joint of meat if you prefer a more traditional course. There may only be a handful of people seated at each table therefore, these styles of food will take up the empty spaces on the tables.
Ceremony Seating: Fifteen or less guests isn't many, but there are still ways to fill your ceremony room with love from your close ones. Consider going against the traditional rows of seating and try playing around with other seating options. You could place the seats in a semi-circle style or a full circle with the two of you reading your vows in the centre of your nearest and dearest. For those guests who couldn't be there, ask your venue if it would be possible to set up a Zoom wall and have all your additional guests join in. This will also make the space feel smaller as you will have all their lovely faces smiling back at you.
Wedding Reception Seating: By playing around with your reception seating plan, you may be able to make your reception room feel bigger too. Rather than having one long top table, you could simply have a sweetheart table where the two of you sit overlooking your guests. Additionally, rather than seating your guests altogether, you could seat one bubble/family per table which will add more tables into the room to fill it.
Cake Alternatives: You may not want to spend money on a huge wedding cake if there are only a few guests there to eat it. Wedding cakes sometimes act as the centrepiece of the room and you may be concerned that a one-layer cake might not be as eye catching. However, there are plenty of other alternatives that could help you to utilise the space you have at your venue. For example, a cupcake tower often works well as you are still able to capture the height of a taller wedding cake. Plus, they're perfect portion sizes already for your guests! You don't have to use cupcakes either, you could use anything, doughnuts, macaroons, brownies or whatever you fancy. A dessert or snack table is also another great alternative. You could use one long table for guests to help themselves and create a backdrop behind it to fill the room even more!
Lounging Area: If you have two rooms to use at your venue but aren't sure how to fill the smaller room during the speeches or wedding breakfast, then you could turn it into a cosy seating area for your guests. Your venue might have their own soft seating or lounge furniture that you could use or alternatively you could look at hiring a few seats or comfy cushions or bean bags in. These areas work really well for your elderly guests who may want a quieter area or possibly turn it into a kids play area if you have a few children attending the wedding to keep them occupied during the speeches.
Low Lighting: Clever use of lighting also works really well in bringing a room in and making it feel smaller and more intimate. You could use fairy lights and go mad with different styles and lengths. Alternatively if your venue allow it, you could use candles or tealights for soft lighting.
"We had our wedding at Thief Hall and it was perfect right down to the last detail. The entire team at Thief Hall are amazing! Thank you so much for an unforgettable weekend!"
- Wayne & Louise Morton
"We have had the most wonderful time here, celebrating our wedding! Everyone has been fantastic and the cottages are utterly stunning; everyone of our family and friends loved it. Thank you so much for making our wedding so special!"
- Danielle & Steven Bell
"I don't know where to start!! The most perfect venue for our wedding! A total blank canvas to work with and so much scope to make your wedding personal!"
- Lizzie James
"What can we say! Jess and Phil are outstanding! The attention to detail, support and service from the day we booked 18 months ago right up until now has been faultless."
- Dan & David Whitelock
"OMG! Me and Ollie have had the best wedding ever, you have made it just perfect. Jess and the team, we could not have asked for more. Thank you se very much from the bottom of our hearts. All of our love and thanks xx"
- Ollie & Chelsie Anderson
"To Jessica, Katy and all the amazing team, Thank you so much for all of your help to make our wedding day so special! You helped everything flow so smoothly and couldn't have been more helpful and attentive. All our guests loved a Cottages and it made such a difference celebrating with everyone together all weekend. Thief Hall is a really stunning venue and you and the team do an amazing job making the wedding is truly spectacular for everyone. Thank you for all your hard work"
- Caroline and Paul
"To Hannah and Jess, Thank you very much for everything. Our wedding couldn't have gone any smoother, there wasn't a single hair out of place you were amazing. Everyone of our guests complimented on the venue and the way everything was arranged and organised. This weekend has just been magical. We are both still on cloud nine. It has been a photo of a wedding from start to finish. A big massive thank you to Jessica, you are a dream. You have made this weekend the happiest of our entire life. You are a superstar, Hannah, you looked after Stevie and I from start to finish, we couldn't have asked for a better wedding planner. You kept me calm throughout the day and always check that we had everything in hand. Once again thank you for the special weekend/wedding day XXX"
- Debbie and Stevie
"Jessica and all in the amazing team at Thief Hall, what can we say? Thank you so much for an amazing weekend. Our wedding was everything we dreamed of and more. You guys were amazing from start to finish & we can't thank you enough. For such a popular venue with weddings more weekends and mid-weeks you do everything to make the bride and groom feel so special. There were so many extra thoughtful touches that made the weekend so special. Jess, You are some kind of wizard in keeping the day running so smoothly and thinking of things that we completely over looked. Our guests had the best day yesterday and those staying in the cottages and glamping tents all said how wonderful everything was. The welcome hampers are a lovely touch. We can't wait to come back and perhaps have a slightly more relaxed stay!  Thank you SO SO much!!!!"
- Gavin and Helen
"Thank you so much for all the hard-work over the last 9 months and for always being there for us with any query or question we had! This weekend has been a dream come true (a wacky very colourful dream but a dream of ours!) and your "blank canvas" made the perfect backdrop for it all to take place! From dropping of car loads on the Thursday to supporting us on the Friday, from stealthily making out day run like clockwork to allowing us to stay an extra night on the Sunday to enjoy the beautiful sunset! you guys have all been amazing! We thank you all a million times over!"
- Sam and Will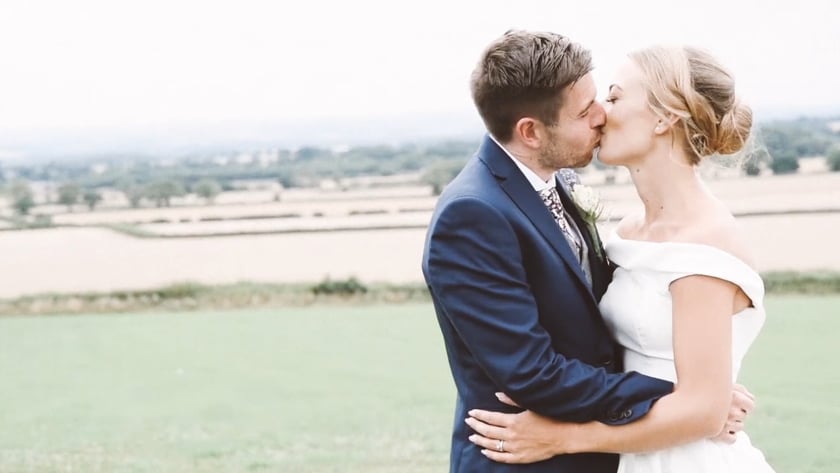 01609 801700
jessica@thiefhall.co.uk
@thiefhall   |   #thiefhall