Well, how to start? Everyone is needing to learn how to adapt to the new ways of living now. Whether it is learning how to work from home, how to adapt their ways of living or how to plan an entire wedding while you are stuck at home. The best thing to do is stay positive and optimistic. Why not adapt and overcome! There are so many ways that you can plan an entire wedding all from the comfort of your own home and some internet. So many suppliers have learnt new ways to help you and their business to keep going and survive. This is where we can help you with the ideas and plans on how to do it all online……
Let us start at the beginning:  The date. Planning when you would like your big day is something you would be doing at home with yourself and your partner anyway. The only difference would be thinking about whether you would be happy with a smaller micro wedding or if you want everyone there to celebrate your day. If you are happy with the intimacy and want to get married no matter what then looking at a closer date is for you! If you are set of having everyone there, friends, family, work colleagues etc, you need to understand that you are looking like 2022/2023 are the safer dates to look at.
Next to think about is your venue: The best way to start is to look online at the type of venue you want for your wedding day. There are some great websites out there to search for venues and see how they look and reviews from previous couples. Once you have narrowed down your search to your favourites, you need to contact each venue. Find out what their availability is like, get a rough price and see if they can do virtual viewings. This is where you will still be able to see the venue and speak to someone about what you want and go over different details etc. Never disregard a venue if they seem out of your price range, there are some out there that are willing to help and see what they can do with your budget.
Now that you have your date and venue, it is a good idea to write a list of things you need and want for your wedding, from your dress to invitations, catering and all things in between:
Invitations
You will need invitations to let your guests know when and where they need to be for you wedding. A lot of couples are also leaning toward e-vites, especially with everything now. They are quicker and more efficient and if anything changes that your guests need to know it will get to them quicker. However, the traditional invitations are still immensely popular. There are so many websites where you can create your own invitation to exactly how you wish with all the information on, and even with templates made up if you don't like all the creating yourself. You can create these on sites like: Vistaprint and Esty. And with times like these, it always worth finding independent wedding stationary suppliers which will easily be able to create ideas and send them over email for you to view and chose etc.
.
Wedding dress
Going wedding dress shopping with your mother, mother in law and girlfriends if always and exciting thing to do while you are wedding planning. However, during this pandemic, it has become harder and harder to get booked in to try on the may dresses and finally say 'yes to the dress'. Many bridal shops have had to take matters into their own hands and adapt to the new rules and regulations. Many bridal shops have created virtual showrooms of the dresses and are doing a lot of consultation over skype and zoom to help find their brides their perfect dress. In some ways this can work out on the positive for you if you know what dress you would like but it may be in a shop that it way too many miles away from you. Now you have the chance to communicate with the shop and view the dress from your home. This is also the same with suits and bridesmaids' dresses. The only difference with these is that there is a lot of nice outfits, suits and dresses on High street stores online which can be returned if you do not like them.
Hair and Make up
Hair and make up trails are now being done over video calls and the internet. This can be used for the artist to recreate the look you are wanting onto themselves/model/mannequin head, or even to have a masterclass to help you with your own hair and make up if you cannot have the artist there with you on the day. You could also use the video calls to have a family member/friend learn how to do you hair or your eye make up to help it stay perfect all day. There are so many options you can now try which are brilliant.
Cake & Catering
Food! The best part! Caterer and cake makers are great, you get to choose your favourite food for your big day. Start with what food you want for your wedding and what wedding cake you want. Whether it is a buffet, BBQ or 3 course meal, or a 5-tier fancy cake or a small layer of cupcakes. You can have what you wish. Find a few different caterers and cake makers you would like to try and message them. Most caterers and cake makers will be able to send you out samples of their work. Also, with caterers why not make a night of it and order the meal you would like for your dinner one night. Many caterers have adapted and are doing a lot of take away and delivered meals to keep them selves going during this weird time.
Registrar or Church
Registering your wedding can be extremely easy nowadays as you can apply for a registrar for your venue or book the registry office online and or through emails. If you are thinking of a church wedding, the best thing to do is contact your church of choice, most likely through the phone, but this is quite an easy one to be able to do from home on your phone.
Decorations
And last but not least, decorations. Choose your theme and stick with it. Pinterest is your best friend. There are so many ideas on Pinterest for decoration and styling your wedding. And, if you are feeling crafty there are lots and lots of different DIY decorations and even your favours. Create a Pinterest board of what you would like, have a look if there are any you can make yourself and get everyone involved. You never know how many people you will know that love to create and make and can be amazingly good at it. Use them! I am 100% they would be over the moon that you have asked them to help. There are also many different websites with blogs on how to create your own decoration and even many stores online that will sell some gorgeous decorations that would fit perfectly with your big day.
Hopefully, this has helped you with ideas and tips on how to plan your entire wedding online and from the comfort of your own home. So many suppliers and businesses have learnt how to adapt to the new ways of living and how to keep their businesses going. Use this to your advantage and work with everyone you can. Happy planning!
"We had our wedding at Thief Hall and it was perfect right down to the last detail. The entire team at Thief Hall are amazing! Thank you so much for an unforgettable weekend!"
- Wayne & Louise Morton
"We have had the most wonderful time here, celebrating our wedding! Everyone has been fantastic and the cottages are utterly stunning; everyone of our family and friends loved it. Thank you so much for making our wedding so special!"
- Danielle & Steven Bell
"I don't know where to start!! The most perfect venue for our wedding! A total blank canvas to work with and so much scope to make your wedding personal!"
- Lizzie James
"What can we say! Jess and Phil are outstanding! The attention to detail, support and service from the day we booked 18 months ago right up until now has been faultless."
- Dan & David Whitelock
"OMG! Me and Ollie have had the best wedding ever, you have made it just perfect. Jess and the team, we could not have asked for more. Thank you se very much from the bottom of our hearts. All of our love and thanks xx"
- Ollie & Chelsie Anderson
"To Jessica, Katy and all the amazing team, Thank you so much for all of your help to make our wedding day so special! You helped everything flow so smoothly and couldn't have been more helpful and attentive. All our guests loved a Cottages and it made such a difference celebrating with everyone together all weekend. Thief Hall is a really stunning venue and you and the team do an amazing job making the wedding is truly spectacular for everyone. Thank you for all your hard work"
- Caroline and Paul
"To Hannah and Jess, Thank you very much for everything. Our wedding couldn't have gone any smoother, there wasn't a single hair out of place you were amazing. Everyone of our guests complimented on the venue and the way everything was arranged and organised. This weekend has just been magical. We are both still on cloud nine. It has been a photo of a wedding from start to finish. A big massive thank you to Jessica, you are a dream. You have made this weekend the happiest of our entire life. You are a superstar, Hannah, you looked after Stevie and I from start to finish, we couldn't have asked for a better wedding planner. You kept me calm throughout the day and always check that we had everything in hand. Once again thank you for the special weekend/wedding day XXX"
- Debbie and Stevie
"Jessica and all in the amazing team at Thief Hall, what can we say? Thank you so much for an amazing weekend. Our wedding was everything we dreamed of and more. You guys were amazing from start to finish & we can't thank you enough. For such a popular venue with weddings more weekends and mid-weeks you do everything to make the bride and groom feel so special. There were so many extra thoughtful touches that made the weekend so special. Jess, You are some kind of wizard in keeping the day running so smoothly and thinking of things that we completely over looked. Our guests had the best day yesterday and those staying in the cottages and glamping tents all said how wonderful everything was. The welcome hampers are a lovely touch. We can't wait to come back and perhaps have a slightly more relaxed stay!  Thank you SO SO much!!!!"
- Gavin and Helen
"Thank you so much for all the hard-work over the last 9 months and for always being there for us with any query or question we had! This weekend has been a dream come true (a wacky very colourful dream but a dream of ours!) and your "blank canvas" made the perfect backdrop for it all to take place! From dropping of car loads on the Thursday to supporting us on the Friday, from stealthily making out day run like clockwork to allowing us to stay an extra night on the Sunday to enjoy the beautiful sunset! you guys have all been amazing! We thank you all a million times over!"
- Sam and Will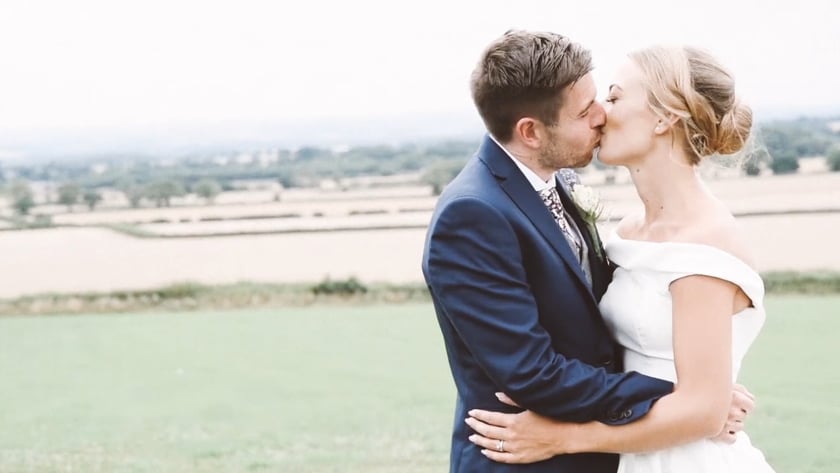 01609 801700
jessica@thiefhall.co.uk
@thiefhall   |   #thiefhall