We appreciate that in the current situation we are in, planning your wedding is likely to be even more stressful, whether your wedding has been rearranged or not. We have come up with some tips to try and help you - possibly even finding some silver linings to come out of all this along the way.
To Postpone or not to Postpone: If everything is getting too much or the uncertainty of what is going to happen is too stressful (bearing in mind we are writing this in March 2020), ring your venue and speak to them about what your options are. See if they are happy to rearrange your wedding to a later date. Having a definite answer and a confirmed new date will take the stress away and put your mind at rest, or just a good chat will really help.
Talk Talk: This brings us straight to the point of talking - It really is the best remedy and can take away stress and worries and help you so you don't feel alone. Speak to your partner, your friends, your family. Keep in touch with them. Facetime or Zoom (a multiple person video call) can be a great way to still feel connected to your loved ones.
Insurance: First steps after contacting your venue and seeing where they stand along with you is to contact your insurance. You need to see where they stand and check what they cover in regards to Covid-19 and you definitely need to know everything before contacting your suppliers. Be mindful that this is all new to them and they are learning as much and as fast as they can for you guys. Some things to consider asking which are quoted from the lovely HannahRachelWeddings blog:
1. Ask them if you are covered for postponing your wedding.(depending on what your venue's terms and conditions are) Here at Thief Hall we have not charged our couples to postpone their weddings.
2. Ask if your insurance covers you for changing suppliers or losing suppliers due to having to reschedule your date.
3. Do ask if you were to lose any deposits, due to your postponement, if you would be reimbursed for this.
Suppliers: Once you have contacted your insurance company and worked out where you stand with everything, the next step is to contact your suppliers. If you have a new date set or have one in mind with your venue, ask your suppliers if they would change your date too and if they are available for this. Video chats and phone calls are great with your suppliers as you can feel a lot more connected and on the same wavelength. Most suppliers are in the same situation and want to help in any way they can and work together with other suppliers. We as a venue have offered to create whatsapp groups with our couples, ourselves and all of their suppliers to all work together. Keys suppliers to think about contacting are: Church/Registrars/Celebrant, Photographer and Caterers. Then you need to start thinking about Hair and Make up, Dress fittings, Suits, venue decorators/stylists, Florists, entertainment, cake maker etc.
Escapism: Don't forget to STOP & RELAX. Take some time just for yourself. Make sure you look after you and your wellbeing. If you are not happy within yourself you can not do things and think to your full ability. Make sure you take the time to go for a walk, exercise, take the dog out. Even something as simple as putting a movie on or running a bath, putting some candles and music on with a glass of wine - just to take some time out for yourself and to look after you.
"An empty lantern provides no light. Self-care is the fuel that allows your light to shine brightly."
Guests: Don't worry too much about your guests. When you know about your new postponed date, let them know. Maybe take the time you have to get new save the dates or invitations made and sent out. Be considerate and mindful that maybe the elderly or vulnerable to Covid-19 may not be able to attend your wedding if it is still planned for this year. Our latest wedding before closure went from 120+ planned guests to 30 guests but this did not stop the incredible atmosphere and celebrations for the couple getting hitched!! For the people who could not make the wedding, its an option to maybe go live on Instagram or Facebook for the main parts of the day - use social media to your advantage during this time! For our last wedding the wedding couple had family and friends all over including Cyprus who could not make the day and still got dressed up at home and popped open the bubbly whilst watching the wedding live on their television!
Keep updated: It is essential to keep updated with the government guidelines and the current situation. BUT please do not over do it. You do not want to start looking online and following the media every hour of the day. The more you do this the more you will worry yourself, stress yourself out and panic about things that may or may not be completely true. Our advice to you is to watch the 5pm update on BBC 1 and then leave it at that! There is no need to bring anymore stress to an uncertain situation.
Silver Lining: If you always have positivity there will always be a silver lining in any situation. If you have had to postpone your wedding to the end of the year or may even next year this means you now have time to plan things you maybe ran out of time to do. You have more time to save which means you may have a bigger budget by the time your wedding comes around. Think about some things you wanted but it didn't fit within your budget. You may be able to start or carry on a fitness regime and get to your desired weight/size/shape or just feel healthier in yourself. You could have more time to be able to create decorations, sit and take time with them, enjoy the time you have. Maybe think about if your date has changed, whether the season has changed - don't let this worry you if you're going from a summer wedding to a winter wedding (english weather is unpredictable all year round!) and winter weddings can be incredibly beautiful.
Live Wedding fairs: Do some research, look at different venues for wedding planners and see if any are doing any live seminars/wedding fairs/workshops. This will be helpful to keep the businesses thriving and for you as a bride/groom to keep up to date or to get some ideas, help and support whilst planning and organising your wedding day.
Wedding planning workshops coming soon the Thief Hall - Keep an eye our on our Instagram or Facebook
Check it out: Keep an eye out for any suppliers writing blogs or any form of help, these will give you insight in being able to plan your wedding around Covid-19. Already linked above is HannahRachel Wedding's recent blog on the whole situation and take a look on the blog page on our website for help to plan in 2021 if you have postponed and many other helpful blogs on all subjects of weddings and events.
"We had our wedding at Thief Hall and it was perfect right down to the last detail. The entire team at Thief Hall are amazing! Thank you so much for an unforgettable weekend!"
- Wayne & Louise Morton
"We have had the most wonderful time here, celebrating our wedding! Everyone has been fantastic and the cottages are utterly stunning; everyone of our family and friends loved it. Thank you so much for making our wedding so special!"
- Danielle & Steven Bell
"I don't know where to start!! The most perfect venue for our wedding! A total blank canvas to work with and so much scope to make your wedding personal!"
- Lizzie James
"What can we say! Jess and Phil are outstanding! The attention to detail, support and service from the day we booked 18 months ago right up until now has been faultless."
- Dan & David Whitelock
"OMG! Me and Ollie have had the best wedding ever, you have made it just perfect. Jess and the team, we could not have asked for more. Thank you se very much from the bottom of our hearts. All of our love and thanks xx"
- Ollie & Chelsie Anderson
"To Jessica, Katy and all the amazing team, Thank you so much for all of your help to make our wedding day so special! You helped everything flow so smoothly and couldn't have been more helpful and attentive. All our guests loved a Cottages and it made such a difference celebrating with everyone together all weekend. Thief Hall is a really stunning venue and you and the team do an amazing job making the wedding is truly spectacular for everyone. Thank you for all your hard work"
- Caroline and Paul
"To Hannah and Jess, Thank you very much for everything. Our wedding couldn't have gone any smoother, there wasn't a single hair out of place you were amazing. Everyone of our guests complimented on the venue and the way everything was arranged and organised. This weekend has just been magical. We are both still on cloud nine. It has been a photo of a wedding from start to finish. A big massive thank you to Jessica, you are a dream. You have made this weekend the happiest of our entire life. You are a superstar, Hannah, you looked after Stevie and I from start to finish, we couldn't have asked for a better wedding planner. You kept me calm throughout the day and always check that we had everything in hand. Once again thank you for the special weekend/wedding day XXX"
- Debbie and Stevie
"Jessica and all in the amazing team at Thief Hall, what can we say? Thank you so much for an amazing weekend. Our wedding was everything we dreamed of and more. You guys were amazing from start to finish & we can't thank you enough. For such a popular venue with weddings more weekends and mid-weeks you do everything to make the bride and groom feel so special. There were so many extra thoughtful touches that made the weekend so special. Jess, You are some kind of wizard in keeping the day running so smoothly and thinking of things that we completely over looked. Our guests had the best day yesterday and those staying in the cottages and glamping tents all said how wonderful everything was. The welcome hampers are a lovely touch. We can't wait to come back and perhaps have a slightly more relaxed stay!  Thank you SO SO much!!!!"
- Gavin and Helen
"Thank you so much for all the hard-work over the last 9 months and for always being there for us with any query or question we had! This weekend has been a dream come true (a wacky very colourful dream but a dream of ours!) and your "blank canvas" made the perfect backdrop for it all to take place! From dropping of car loads on the Thursday to supporting us on the Friday, from stealthily making out day run like clockwork to allowing us to stay an extra night on the Sunday to enjoy the beautiful sunset! you guys have all been amazing! We thank you all a million times over!"
- Sam and Will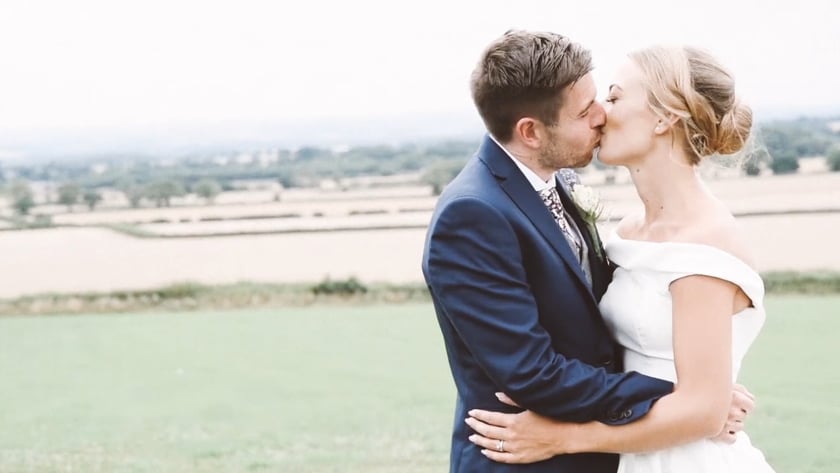 01609 801700
jessica@thiefhall.co.uk
@thiefhall   |   #thiefhall