It was January 2018 when Michelle first popped us a Facebook message about booking her wedding!  We set the date for May 2019 and plans were starting to be put in motion for the 17 months run up to the wedding!  As you can imagine it was all so exciting!  Bridesmaids chosen, colours and theme sorted and off we went on this magical journey as we do with all our couples!
Only 5 months later we had to postpone the date to a year later as the family were going through the turmoil of dealing with grief and health issues.  Already an emotional rollercoaster for Liam and Michelle but we were right behind them all the way and found them a new date in May 2020. So, something to look forward to and a light at the end of their tunnel!
Plans Changed:
As plans changed and the family they thought could join them were no longer around they had now decided to fly to Florida for their dream wedding with their children but keep the date with us in May 2020 to celebrate with local family and friends once they had tied the knot across the pond.
By October 2019 everything had been put in place, from the invites to plane tickets, suppliers were organised, and we were all gearing up to celebrate with this wonderful family who had been through so much!  We arranged planning meetings and I's had been dotted and Ts crossed - We just needed to pop them in the middle!
.
Then on the 19th March we received the terrible news that their Florida wedding had been postponed for a whole year and did we know how certain our date was for the party.  At this time the UK was still open, and we had no clue other than watching the news daily and staying in touch.  We do everything in our power to support our couples, but this Covid-19 situation has been terrible throughout because we haven't had any further information than the news gave.  We decided late March as we too went into complete lockdown that the party was looking unlikely and moved Michelle's party to March 2021, hopefully celebrating once they were married in the USA
August 2020 - We now have a 2022 date saved for Michelle and Liam as 21 is looking rocky especially for an American wedding.
Then on the 22nd September I had the most exciting message pop in!  This was from Michelle.....  If we are allowed 15 guests, Liam and I might just get married with you on Bonfire Night this year.  Do you have the availability?
We were SO EXCITED!  We were going to make their dreams finally COME TRUE and we will also get to celebrate their wedding with them after all that they had been through! We met and put all the plans in place, from caterers to a firework company, flowers to decorations and her amazing friends were 100% onboard too to help all the way!  They had lost a lot of money with Florida companies and were nervous to keep postponing and want to finally get married!  We had kept the March 2021 date as a back-up but otherwise all systems were GO GO GO!
The Tiers were announced into the UK on the 13th October and we had flown over that bump as our area (Northallerton) were nicely in Tier one and weddings still allowed meaning we could carry on breathing!  Phew!
Then just when we all felt we had been through enough and ridden every wave that had crashed our way, a week before Michelle's big day Boris Johnson was due to make an announcement on a 2nd lockdown.  We couldn't believe what we were hearing and messaged Michelle to let her know we would plan on moving the wedding forward before lockdown if at all possible!  Which is exactly what we had to do!  Just five days before lockdown, we managed to move the registrars who were amazing, fireworks company, caterers, photographer, any guests staying with us in the cottages and basically the whole kit and caboodle AND WE DID IT!  It was something to get out teeth into before lockdown hit and we all pulled it off with a BANG!  Literally!  Michelle's and Liam's wedding was more than perfect, the weather just stunning and photographs that will last forever......
"We had our wedding at Thief Hall and it was perfect right down to the last detail. The entire team at Thief Hall are amazing! Thank you so much for an unforgettable weekend!"
- Wayne & Louise Morton
"We have had the most wonderful time here, celebrating our wedding! Everyone has been fantastic and the cottages are utterly stunning; everyone of our family and friends loved it. Thank you so much for making our wedding so special!"
- Danielle & Steven Bell
"I don't know where to start!! The most perfect venue for our wedding! A total blank canvas to work with and so much scope to make your wedding personal!"
- Lizzie James
"What can we say! Jess and Phil are outstanding! The attention to detail, support and service from the day we booked 18 months ago right up until now has been faultless."
- Dan & David Whitelock
"OMG! Me and Ollie have had the best wedding ever, you have made it just perfect. Jess and the team, we could not have asked for more. Thank you se very much from the bottom of our hearts. All of our love and thanks xx"
- Ollie & Chelsie Anderson
"To Jessica, Katy and all the amazing team, Thank you so much for all of your help to make our wedding day so special! You helped everything flow so smoothly and couldn't have been more helpful and attentive. All our guests loved a Cottages and it made such a difference celebrating with everyone together all weekend. Thief Hall is a really stunning venue and you and the team do an amazing job making the wedding is truly spectacular for everyone. Thank you for all your hard work"
- Caroline and Paul
"To Hannah and Jess, Thank you very much for everything. Our wedding couldn't have gone any smoother, there wasn't a single hair out of place you were amazing. Everyone of our guests complimented on the venue and the way everything was arranged and organised. This weekend has just been magical. We are both still on cloud nine. It has been a photo of a wedding from start to finish. A big massive thank you to Jessica, you are a dream. You have made this weekend the happiest of our entire life. You are a superstar, Hannah, you looked after Stevie and I from start to finish, we couldn't have asked for a better wedding planner. You kept me calm throughout the day and always check that we had everything in hand. Once again thank you for the special weekend/wedding day XXX"
- Debbie and Stevie
"Jessica and all in the amazing team at Thief Hall, what can we say? Thank you so much for an amazing weekend. Our wedding was everything we dreamed of and more. You guys were amazing from start to finish & we can't thank you enough. For such a popular venue with weddings more weekends and mid-weeks you do everything to make the bride and groom feel so special. There were so many extra thoughtful touches that made the weekend so special. Jess, You are some kind of wizard in keeping the day running so smoothly and thinking of things that we completely over looked. Our guests had the best day yesterday and those staying in the cottages and glamping tents all said how wonderful everything was. The welcome hampers are a lovely touch. We can't wait to come back and perhaps have a slightly more relaxed stay!  Thank you SO SO much!!!!"
- Gavin and Helen
"Thank you so much for all the hard-work over the last 9 months and for always being there for us with any query or question we had! This weekend has been a dream come true (a wacky very colourful dream but a dream of ours!) and your "blank canvas" made the perfect backdrop for it all to take place! From dropping of car loads on the Thursday to supporting us on the Friday, from stealthily making out day run like clockwork to allowing us to stay an extra night on the Sunday to enjoy the beautiful sunset! you guys have all been amazing! We thank you all a million times over!"
- Sam and Will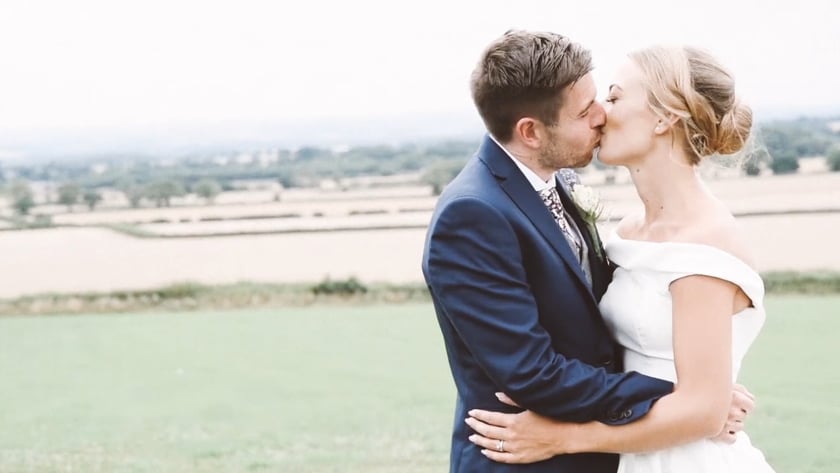 01609 801700
jessica@thiefhall.co.uk
@thiefhall   |   #thiefhall