What People Have To Say About Thief Hall
Jessica and all the team at Thief Hall are amazing! Our wedding was everything we dreamed of and more. They were amazing from start to finish and the place was just breathtaking. Being able to create exactly what you want for your own wedding from a blank canvas barn is so rare and in the middle of the gorgeous countryside is even better! For having so many weddings midweek and weekend we felt so well looked after like we are the first, last and only couple they had, they did everything to make both the bride and groom feel so special. There were so many extra thoughtful touches that made it even more special. Jess is some kind of wizard in keeping the day running so smoothly and thinking of things that we completely overlooked. Our guests had the best day and those staying in the cottages say how wonderful everything was including the welcome hampers.
Nicky and Andy
Thief Hall was the wedding venue of our dreams - free reign to create the wedding we wanted and the full use of the hall and cottages all weekend so we could make the most of the time with our family and friends. The staff couldn't have done more for us. Jessica thought of everything and helped the day run perfectly. And our caterers were full of praise for Phillip for giving them a hand while they set up. And of course, everyone agreed that the cottages were more than perfect!
Emma and Mark
I don't know where to start!! The most perfect venue for our wedding! A total blank canvas to work with and so much scope to make your wedding personal! Jessica was a fantastic help from booking last year to the actual day. So helpful and nothing was ever too much trouble. I would recommend Thief Hall to anyone wanting a laid back venue for their wedding. Huge area outside for the kids to run around in, a large room for your meal (we sat 110 very comfortably) and to be able to just walk to one of the cottages after the night was the icing on the cake!
Phill and Rich
I thought the reviews I had read about weddings were over the top. Then we had our wedding here this weekend just gone! And I cannot emphasize enough. This venue and most importantly the team who run it are just spectacular. From our first enquiry to our final morning, this place has topped all expectations in every way and more. Our wedding coordinator on the day, Hannah, was better than any wedding planner we could have hired and paid a fortune for. All our guests commented on the effort all the team went to to keep everybody happy and things running smoothly, and key for us - stress free! Thief Hall is a luxurious venue, professionally run, by people who genuinely seem to have a passion for delivering outstanding service & ensuring their couples and guests could not be happier. We cannot wait to return for our anniversary next year. We will not hesitate to book here either for a weekend away or recommending it to others!
Amelia and Sam
We had our wedding reception at Thief Hall last year and we knew from the moment we saw Thief Hall it was the place we wanted to celebrate our wedding. The venue was amazing and just so great we could use the blank canvas to bring 'our day' to life. The accommodation was thoroughly enjoyed by everyone who stayed with us over the weekend, and the help and support along the way and on the day itself was stellar. We had the best day ever and all of the above helped us create the atmosphere of utter joy and celebrations that took place that day. The special little touches made it that extra bit more special... It was great in Every Way!! Great place and great people!!
Jamie and Beth
Thief Hall were truly outstanding. Not only is the venue beautiful, in the most stunning of locations, with the most luxurious accommodation, but the service we received from the team was truly second-to-none.  I arrived from Australia, just 4 weeks before the wedding. My mum and sister had booked Thief Hall and within a day of landing, we had a meeting to discuss my visions. Nothing was too much trouble! 23 guests stayed on site and we were all treated like royalty.   Within minutes of having photos taken in the lane beside the venue, we returned to our suite to freshen up and found beautiful gifts - personalised champagne glasses, a framed photo of us, sparkling wine and Mr & Mrs mug. I was absolutely blown away. Thief Hall pulled off the most perfect day!
Carrie and Mark.
This venue is so much more than a venue. They offer the freedom to create your own bespoke wedding whilst offering support with any of your needs; from decorations to advice with catering and timetables for the day. Jess and her team ensure everything runs smoothly in the lead up and on the actual day. This venue has stunning views, accommodation and a beautiful reception area. The support I received was second to none and I had so many lovely comments about our wedding day from guests who absolutely loved our wedding from start to finish. We really could do whatever we wanted and this is exactly what we did! I can't speak on behalf of other venues but I do know through speaking with friends, that we had so much freedom to do what we wanted from choosing our own catering to creating our own decorations and entertainment. We had the option to bring in our own drinks for a very reasonable charge but didn't choose this option in the end as their bar prices were very affordable. I can't recommend this venue enough and wish we could do it all over again. They have everything just right and are always thinking of ways in which to help people to make their special day the best for them. The cottages attached to the venue have the most thoughtful touches from welcome baskets to bespoke welcome baskets for children. Considering it is a blank canvas venue, you actually get so much more than that with what is actually included: the support of a wonderful wedding organising team and our personal coordinator Katy was outstanding, from chairs, tables, toiletry baskets, napkins, sound system, free use of any left behind decorations. It really is a blank canvas to do with whatever you wish. They are open-minded, approachable, helpful and nothing is too much! I really cannot say anything negative about this venue and its team - just the best!
Cassie and Joe
Jess & our wedding coordinator Katy were fantastic from the moment we booked until the moment we'd left the venue. They helped with our planning, recommending other services such as our caterer & ensuring that we didn't miss out any key details and got everything in place on time. 
My new wife & I cannot praise them and the rest of the team highly enough. On the day, Katy made sure that everything ran smoothly which allowed us just to enjoy the day & cherish the special occasion with each other, our family & friends.
The venue in itself is a beautiful setting, but their service just goes above & beyond what we could have ever imagined.
Even though it was only a short while ago, we will always look back on the day fondly thanks to the team.
Harriet and Robin
This venue is outstanding. The venue is stunning. The team are just amazing in every way. They cannot do enough to help their couples to ensure that everything is perfect. From the first viewing we knew that was where we wanted to get married. What sold it to us was their laid back and yet highly professional, caring attitudes. They are so flexible and accommodating. They encouraged us to do whatever we wanted for our wedding day. We wanted to bring our own wine - this was absolutely fine, with a small fee for the bar staff to serve - bargain. They coordinated all of the food vans we had arranged on the day - I didn't have to organise a thing. They moved seating around for us in the morning when last minute guests couldn't make it. The attentiveness of our wedding coordinator on the day was unbelievable - I didn't have any bridesmaids, and it was like I had one. The venue clears up everything you don't want the day after - you literally only take the decorations you want, and leave the rest either to be offered up to future couples, or disposed of. The fact that they were so helpful and on hand literally made it the best time ever for us. Not to mention the accommodation, which is the ultimate luxury. The whole venue which was unbelievable for 3 nights (2 nights for our guests, 3rd private night for us for some ultimate peace and relaxation once everybody left) and it was just so special because we felt like it was an extension of our family home - 26 of us gathered for relaxed food on the Friday night (served by a local supplier the venue recommended), we chilled in the hot tub, some of us partied, some of us got some much needed shut eye. The fact that they even go to the trouble of checking whether guests babies are girls or boys to provide them with little touches such as cots, blankets, toys, EVERYTHING that could possibly be needed was wonderful. Generous welcome hampers in each suite including bottles of fizz, milk, bread eggs - just unbelievable. Honestly, this venue HAS to be voted number one in the UK. The team are lovely, they work so hard, and the reviews that they receive from all of their happy guests is testament to how incredible this place and the people are. I almost forgot - they even allowed and showed our photographer where to take us for some private photos on the extended estate. They literally could not have done any more to have made it the happiest time of our lives. We absolutely loved everything about this place and will be eternally grateful to the team. They must win - they are incredible.
Anastasia and Steven.
They went over and above to help plan our wedding after our first wedding venue went into liquidation.  Jess helped me plan my new wedding in 4 months and nothing was too much trouble. 
On my wedding day the team did everything they could to make the day go smoothly and was amazing from start to finish even when we went into my room to find more surprises!  If you are reading this and considering Thief Hall as your venue please do not hesitate!  Jump in now!
Melanie and Mike.
Thief Hall is a barn conversion restored in stunning style, offering a blank canvas venue with open beams and a clean modern finish. The venue is surrounded by the beautiful countryside of North Yorkshire, the perfect backdrop for your special day! Included with the venue you will receive:
Exclusive 3 day hire
Accommodation for 2 nights for 26+ guests
4 cottages with hot tubs
Wedding planning support throughout with coordination on the day
Fully licensed to hold civil ceremony weddings
Fully stocked and staffed bar
Outdoor Weddings available
No restrictions or stipulations
Tables, chairs, linen and more!
Marquees Permitted
"We had our wedding at Thief Hall and it was perfect right down to the last detail. The entire team at Thief Hall are amazing! Thank you so much for an unforgettable weekend!"
- Wayne & Louise Morton
"We have had the most wonderful time here, celebrating our wedding! Everyone has been fantastic and the cottages are utterly stunning; everyone of our family and friends loved it. Thank you so much for making our wedding so special!"
- Danielle & Steven Bell
"I don't know where to start!! The most perfect venue for our wedding! A total blank canvas to work with and so much scope to make your wedding personal!"
- Lizzie James
"What can we say! Jess and Phil are outstanding! The attention to detail, support and service from the day we booked 18 months ago right up until now has been faultless."
- Dan & David Whitelock
"OMG! Me and Ollie have had the best wedding ever, you have made it just perfect. Jess and the team, we could not have asked for more. Thank you se very much from the bottom of our hearts. All of our love and thanks xx"
- Ollie & Chelsie Anderson
"To Jessica, Katy and all the amazing team, Thank you so much for all of your help to make our wedding day so special! You helped everything flow so smoothly and couldn't have been more helpful and attentive. All our guests loved a Cottages and it made such a difference celebrating with everyone together all weekend. Thief Hall is a really stunning venue and you and the team do an amazing job making the wedding is truly spectacular for everyone. Thank you for all your hard work"
- Caroline and Paul
"To Hannah and Jess, Thank you very much for everything. Our wedding couldn't have gone any smoother, there wasn't a single hair out of place you were amazing. Everyone of our guests complimented on the venue and the way everything was arranged and organised. This weekend has just been magical. We are both still on cloud nine. It has been a photo of a wedding from start to finish. A big massive thank you to Jessica, you are a dream. You have made this weekend the happiest of our entire life. You are a superstar, Hannah, you looked after Stevie and I from start to finish, we couldn't have asked for a better wedding planner. You kept me calm throughout the day and always check that we had everything in hand. Once again thank you for the special weekend/wedding day XXX"
- Debbie and Stevie
"Jessica and all in the amazing team at Thief Hall, what can we say? Thank you so much for an amazing weekend. Our wedding was everything we dreamed of and more. You guys were amazing from start to finish & we can't thank you enough. For such a popular venue with weddings more weekends and mid-weeks you do everything to make the bride and groom feel so special. There were so many extra thoughtful touches that made the weekend so special. Jess, You are some kind of wizard in keeping the day running so smoothly and thinking of things that we completely over looked. Our guests had the best day yesterday and those staying in the cottages and glamping tents all said how wonderful everything was. The welcome hampers are a lovely touch. We can't wait to come back and perhaps have a slightly more relaxed stay!  Thank you SO SO much!!!!"
- Gavin and Helen
"Thank you so much for all the hard-work over the last 9 months and for always being there for us with any query or question we had! This weekend has been a dream come true (a wacky very colourful dream but a dream of ours!) and your "blank canvas" made the perfect backdrop for it all to take place! From dropping of car loads on the Thursday to supporting us on the Friday, from stealthily making out day run like clockwork to allowing us to stay an extra night on the Sunday to enjoy the beautiful sunset! you guys have all been amazing! We thank you all a million times over!"
- Sam and Will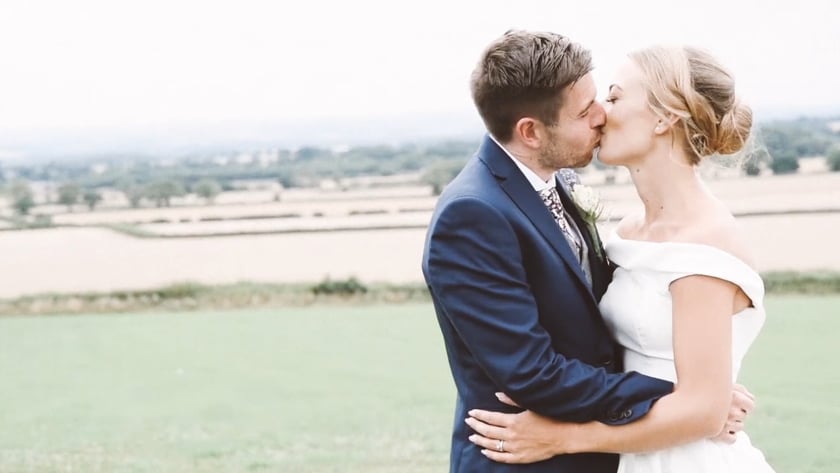 01609 801700
jessica@thiefhall.co.uk
@thiefhall   |   #thiefhall